This article covers:
---
Equipment Basics
Inside your Meta Quest box, you'll find a headset, a pair of touch controllers, a charging cable & power adapter, and a glasses spacer.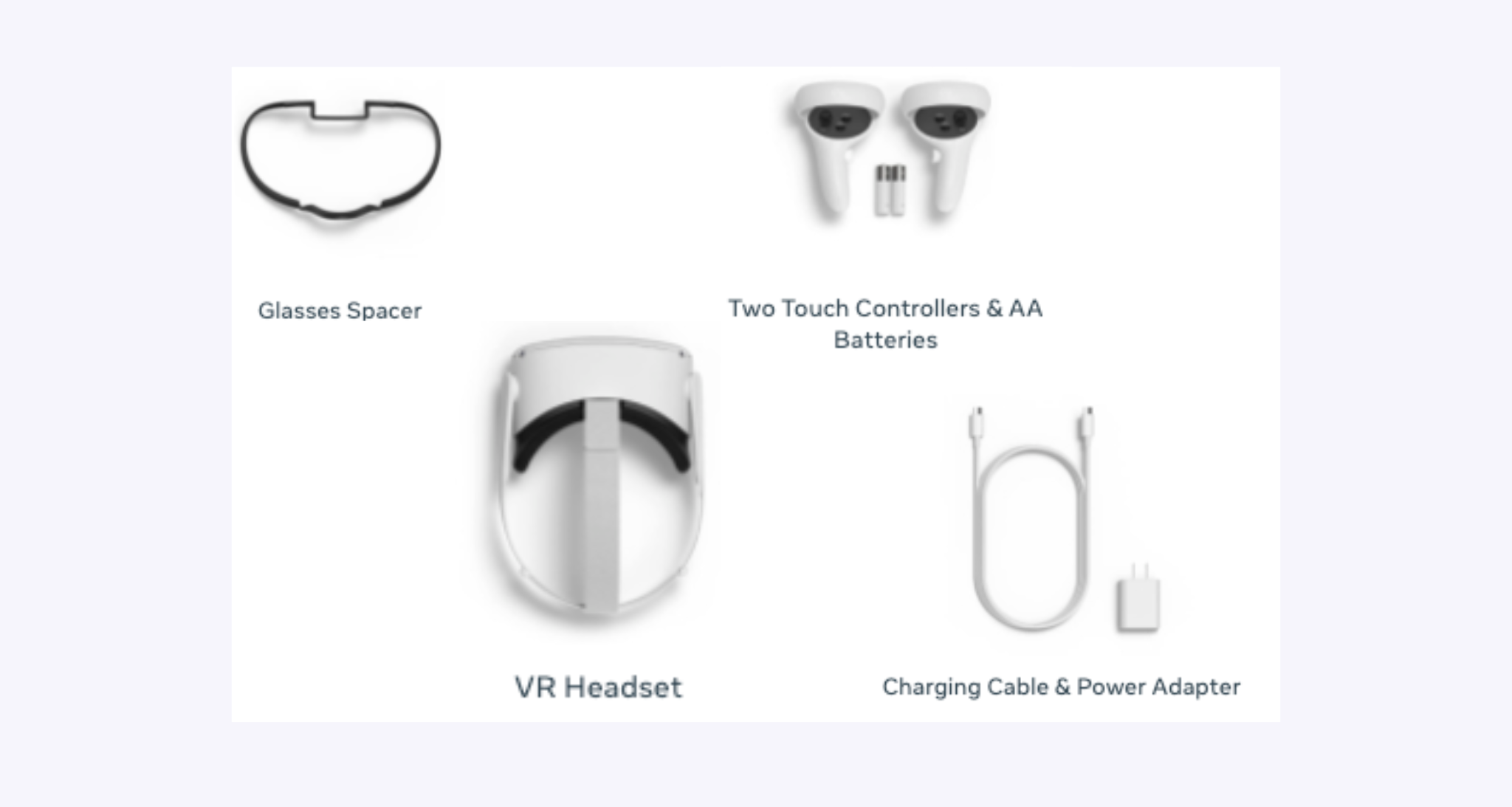 Learn more about how to use each below!
Headset and Touch controllers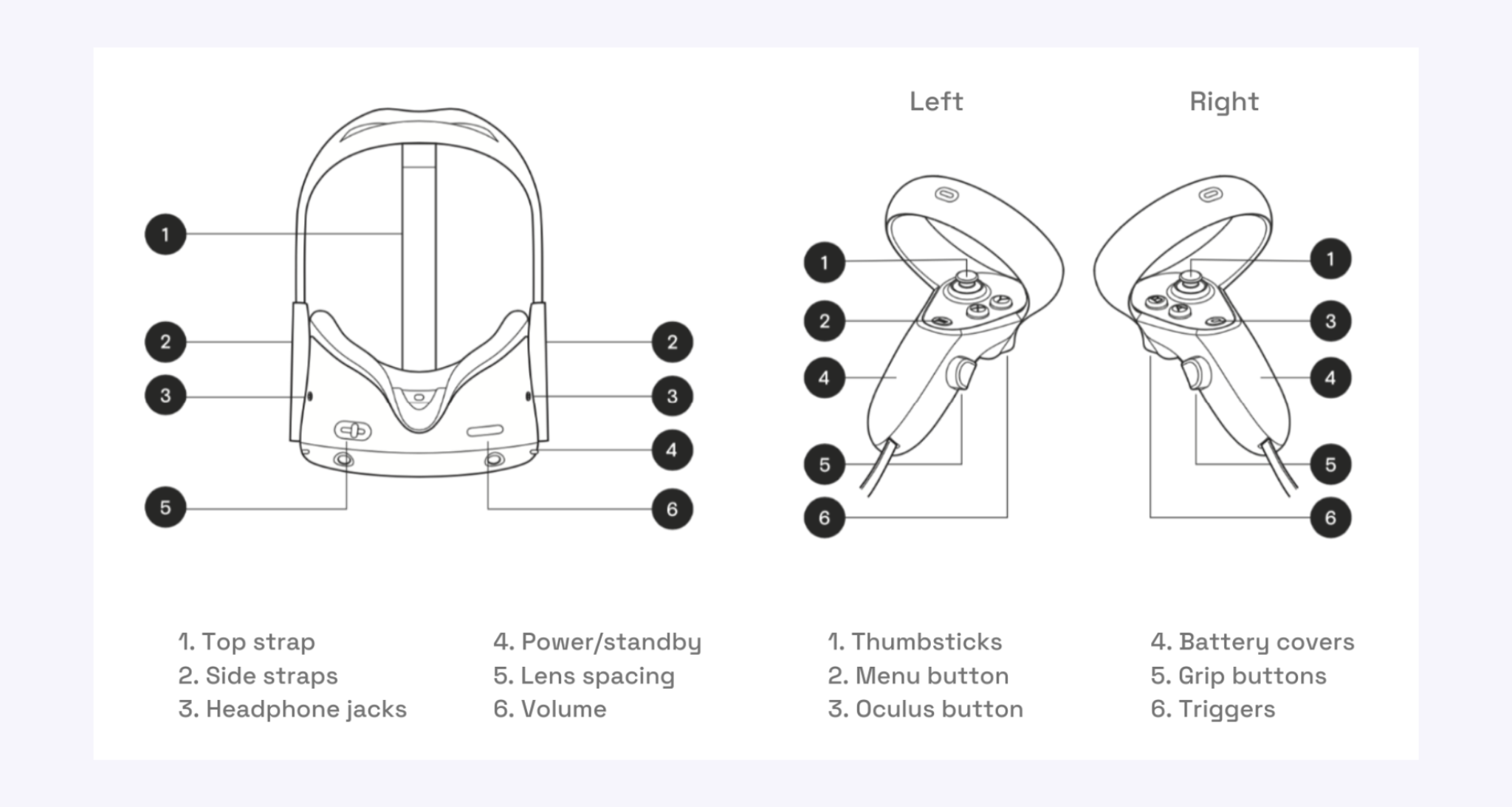 Charging block and cable
You can charge your device by plugging one end of the cable into the charging block and the other into the charging port on the right side of your headset.
If you don't have a charging block on hand, you can also plug the cable into any usb-c compatible port on your computer.
Glasses spacer (optional)
To insert the glasses spacer, first gently remove the facial interface foam from the headset.
Next, gently press the spacer into place on the back of the facial interface with the glasses symbol on top.
Finally, reinsert the facial interface foam into the headset.
---
Equipment Maintenance and Care
In order to keep your Meta Quest 2 equipment running at peak performance, here are a few things you should know:
Make sure to keep your headset out of direct sunlight. If exposed to the sun's rays, the headset's lenses and interior screen can be permanently damaged. When your headset is not in use, store it in a cool, dry space away from windows or anywhere else it may come in direct contact with sunlight.
When cleaning the lenses, make sure to avoid any liquid or chemical cleansers. Instead, gently wipe each lens with an optical lense microfiber cloth.
When cleaning the straps and facial interface foam, make sure to avoid alcohol and abrasive cleaning solutions. Instead, wipe them with non-abrasive antibacterial wipes to clean and disinfect.
---
Still Need Help?
If you have any more questions or need further assistance, feel free to reach out to our support team for help. You can submit a ticket in our help center and someone will get back to you shortly (usually within 24 hours).