This article covers:
---
How do I place an AR experience/model?
To place the AR experience/model point your phone or tablet camera to a flat surface (ideally, 2-3 ft. below you, so a table or floor will do.) Gently tap your phone screen for the object to be placed in your environment.
---
The AR models disappeared from my phone screen. How do I find them?
If your AR model disappeared from your screen, slowly pan your phone camera around your space to see if you can locate the model. If you are unable to find it, click the reset arrow (bottom left) to reset the model.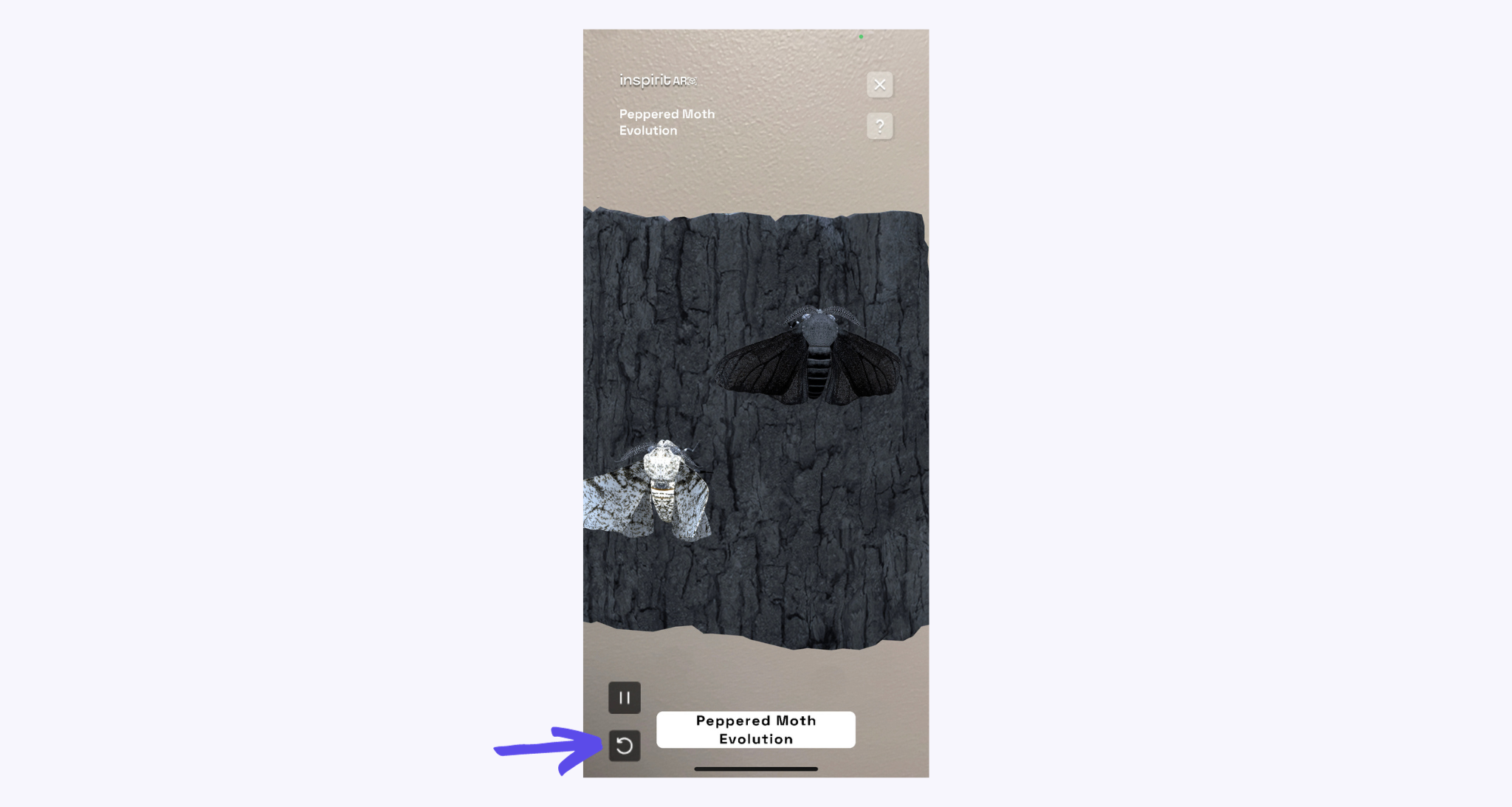 ---
How do I ensure the best AR experience for myself and my students?
To ensure the best AR experience, follow these tips:
Place the model or experience 2-3 ft below eye level
Place the model or experience on an even surface
Use AR in a well-lit room
Ensure your device has adequate internet connectivity
Complete the tutorials at the beginning of each experience
---
How do I change the angle to view the model better?
With your thumb and index finger, pinch the model to zoom in or out. If you would like to change the view of the model, drag your finger on the phone screen left or right to rotate the model.
---
Can I see my students' scores after they complete an activity?
Student accounts and insights are coming to Inspirit in 2024. Currently, this feature is unavailable.
---
Do all Inspirit models work in AR?
Inspirit's full library of models works in AR, in addition to select simulations built for AR.
---
Related Article(s)

---
Still Need Help?
If you have any more questions or need further assistance, feel free to reach out to our support team for help. You can submit a ticket in our help center and someone will get back to you shortly (usually within 24 hours).