Inspirit offers exciting VR and web resources that can be used in your Science, Math, and CTE classes. This content is broken down into 3 different categories: Models, Simulations, and Collections.
This article covers:
---
Models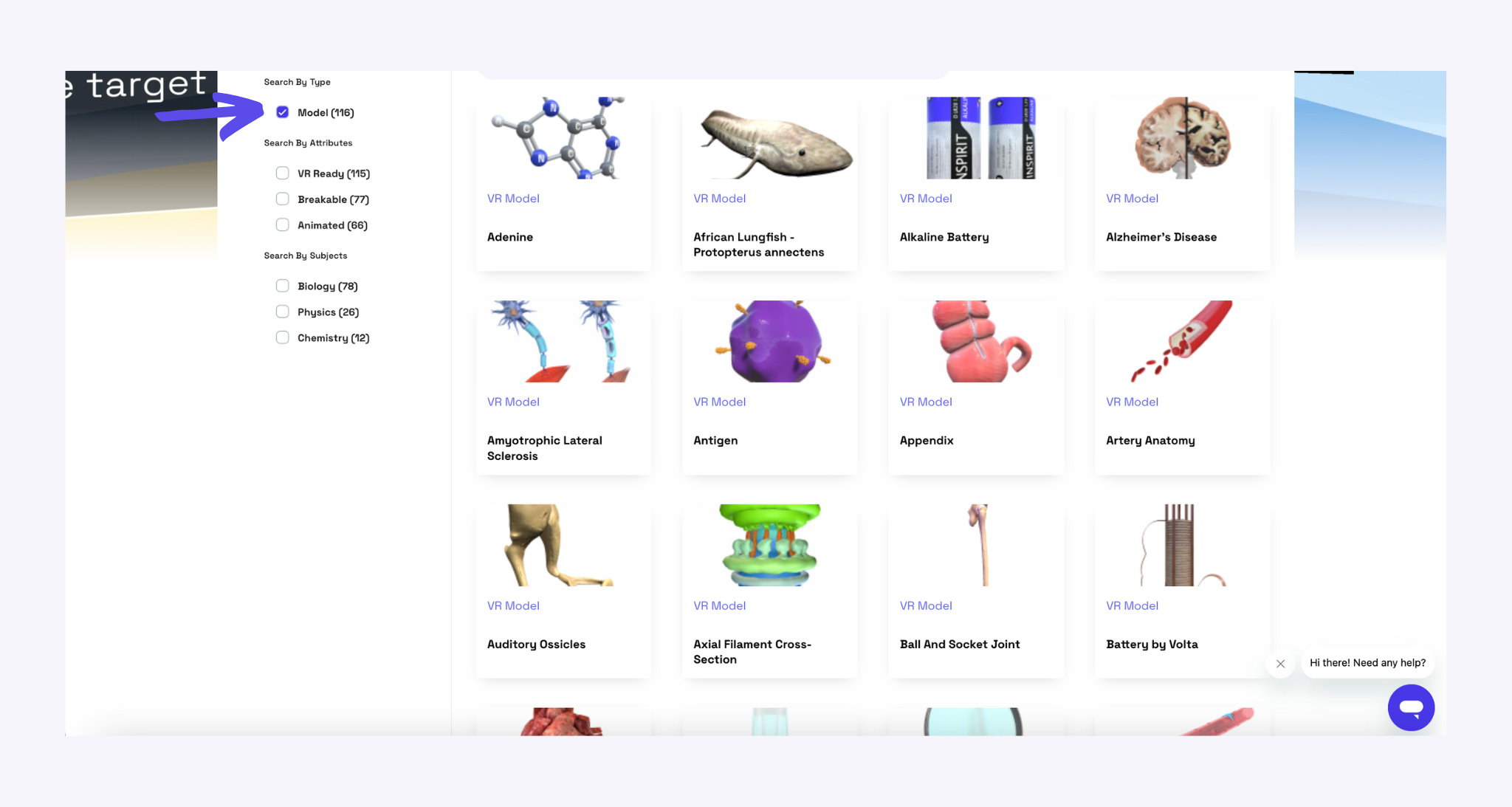 Visualize STEM like never before with annotated, scientifically accurate models that you can break apart and rotate 360° to examine from every angle. Models are available as VR Ready, Breakable, and Animated. Be sure to check the "VR Ready" box to see Models that will work in VR. Models also come with a quiz to use with your students.
---
Simulations
Experience scientific processes and concepts firsthand with interactive, research-based simulations that provide real-world experience in a fun, engaging way.
---
Collections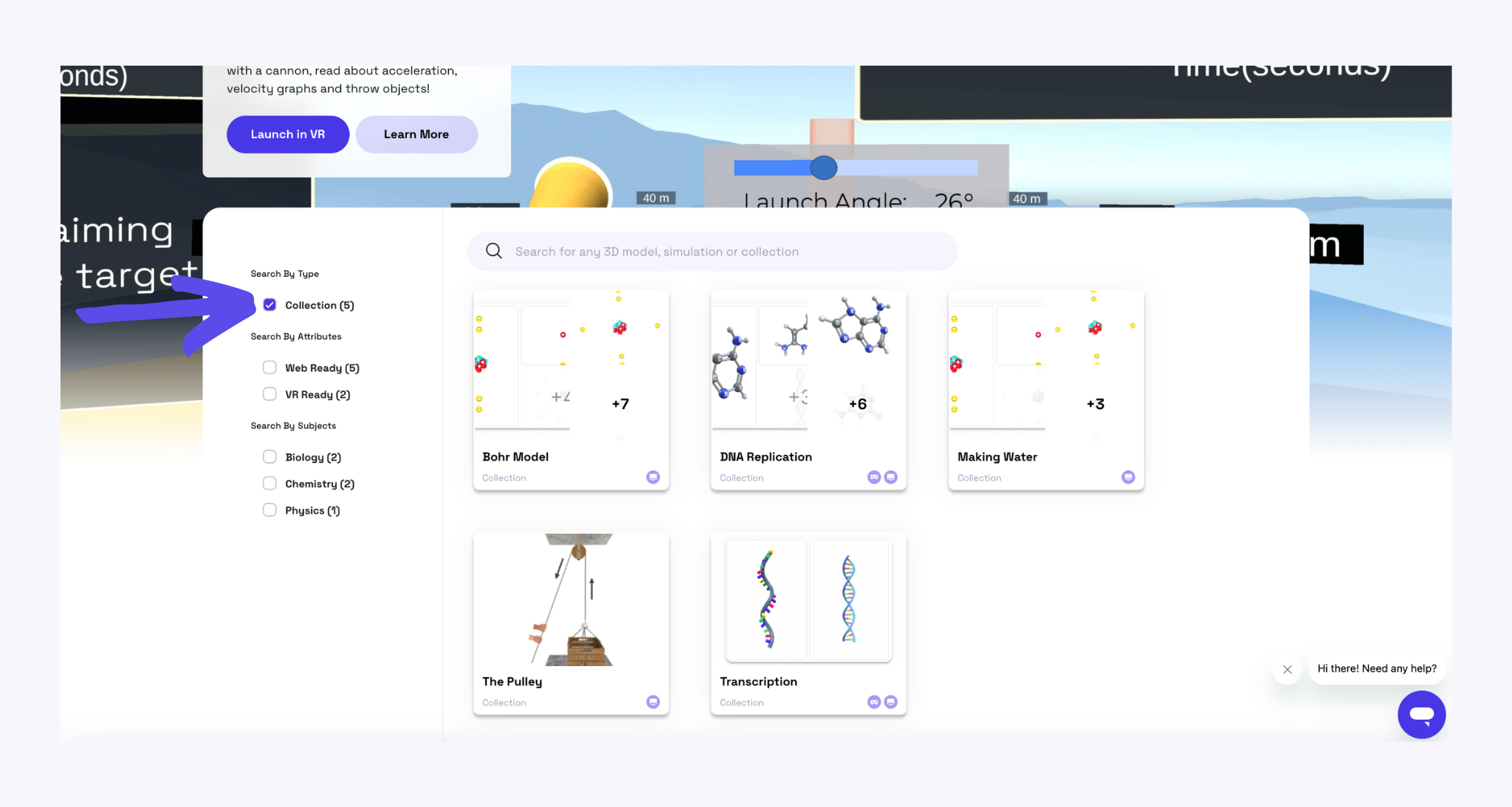 Collections are a themed playlist of 3D models with an attached student activity.
To have the best experience and get the most out of Inspirit, be sure to upgrade to our VR Plus Plan! https://www.inspiritvr.com/pricing
---
Still Need Help?
If you have any more questions or need further assistance, feel free to reach out to our support team for help. You can submit a ticket in our help center and someone will get back to you shortly (usually within 24 hours).