This article covers:
---
Change or Reset Password
If you're having trouble accessing your account, follow these steps:
Click Forgot Password?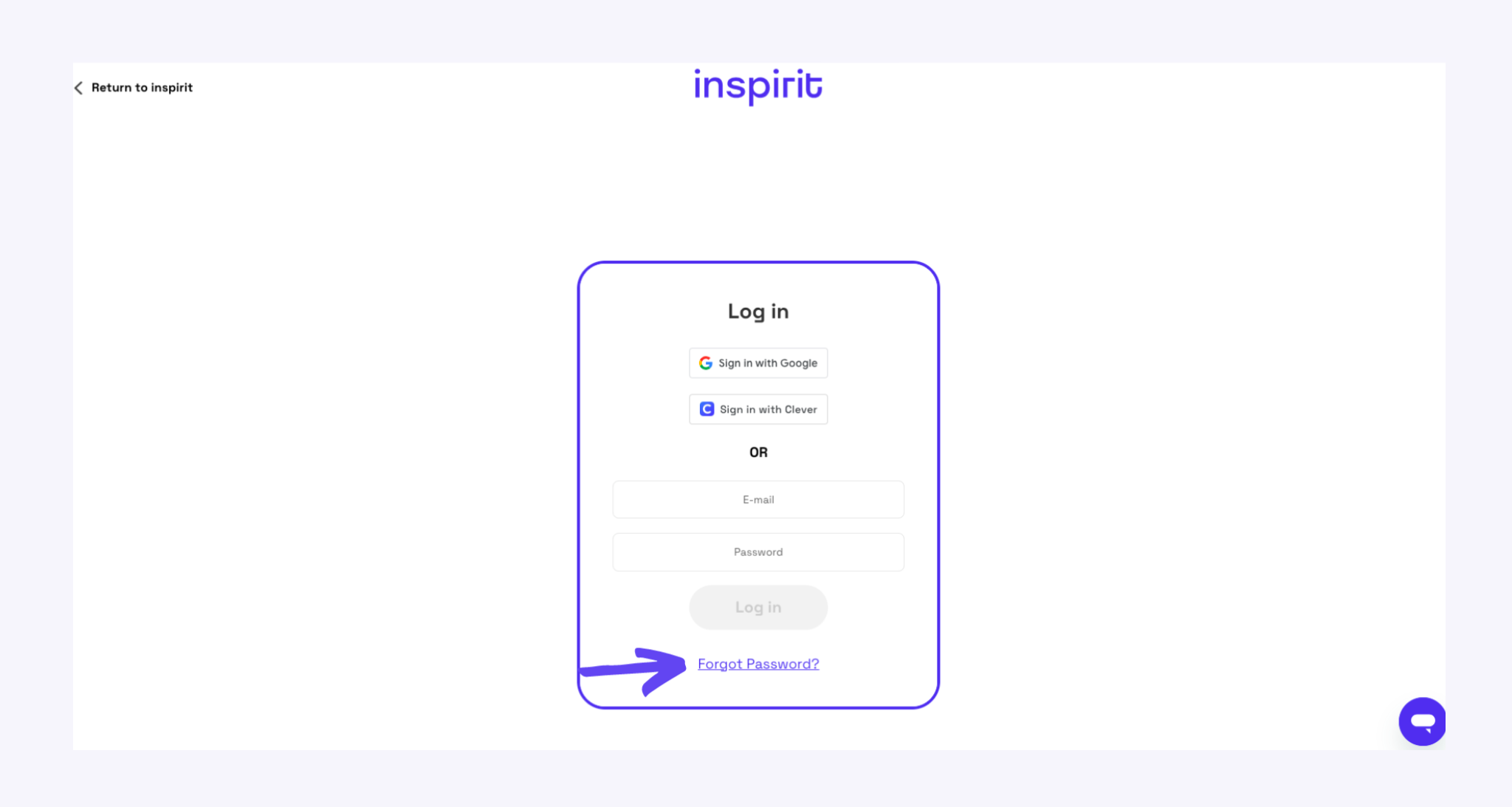 2. Enter the email that is associated with your Inspirit account and click Send reset link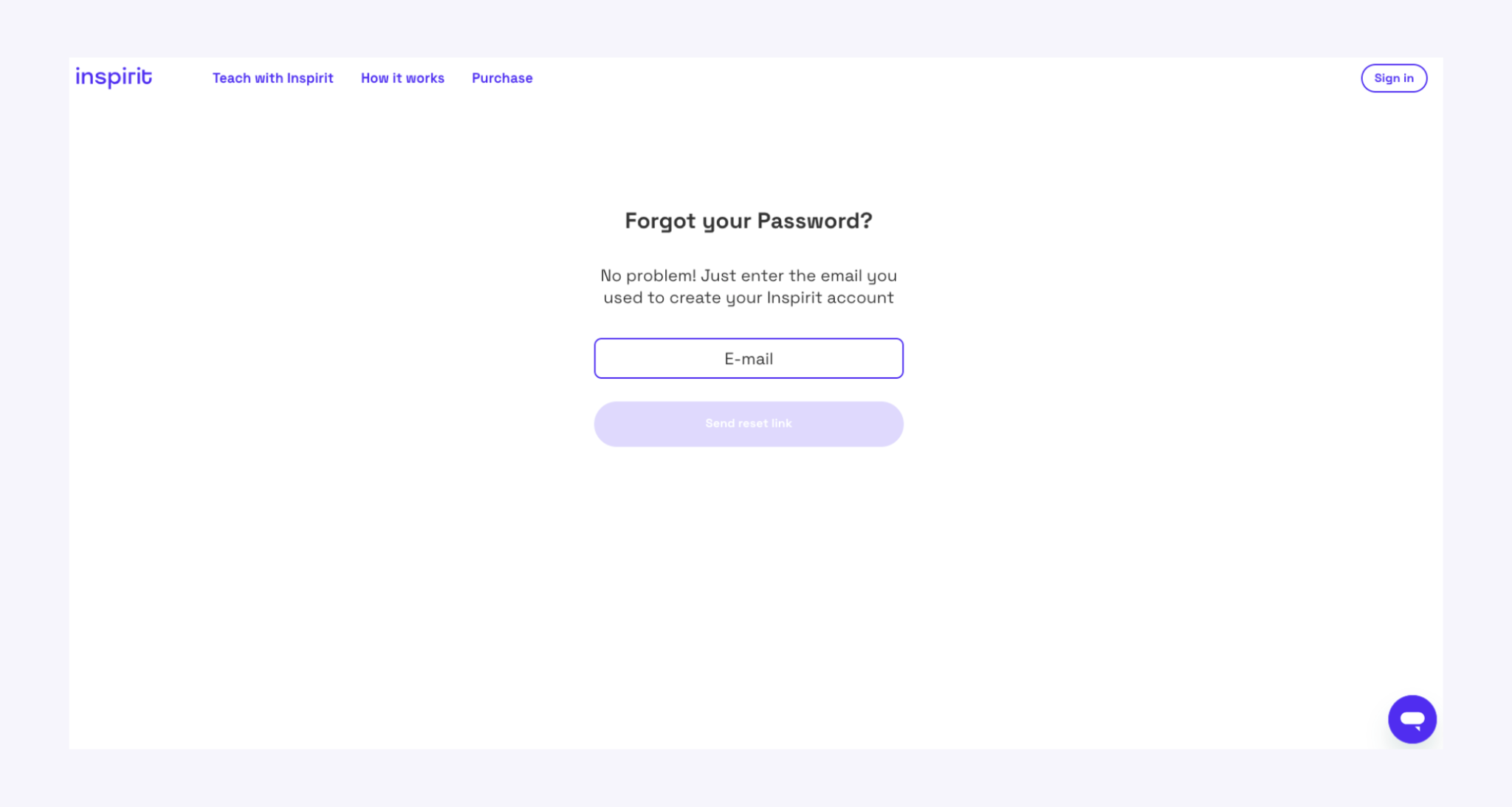 3. Check your inbox for an email to reset your password
If you are still having issues accessing your account, please get in touch with the Inspirit support team at support@inspiritvr.zendesk.com.
---
Still Need Help?
If you have any more questions or need further assistance, feel free to reach out to our support team for help. You can submit a ticket in our help center and someone will get back to you shortly (usually within 24 hours).